UroFirst - Advanced Urology Centre in Bhubaneswar provides world-class treatment for a wide range of urological problems to patients of all ages. It is headed by Dr. Sumanta Mishra, a renowned laparoscopic surgeon, and urologist in Bhubaneswar. The state-of-the-art center offers comprehensive diagnostic and treatment services for benign and malignant urological diseases that meet global standards. We provide inpatient and outpatient medical and surgical care in all aspects of pediatric and adult urology. Here you can undergo screening, staging, and the most advanced treatment.
UroFirst has been meticulously planned and equipped with sophisticated infrastructure and cutting-edge technologies to ensure the best possible results. We offer the latest and most innovative treatment modalities, including non-invasive and minimally invasive procedures for urological conditions.
Dr. Sumanta Mishra – Urologist and Laparoscopic Surgeon in Bhubaneswar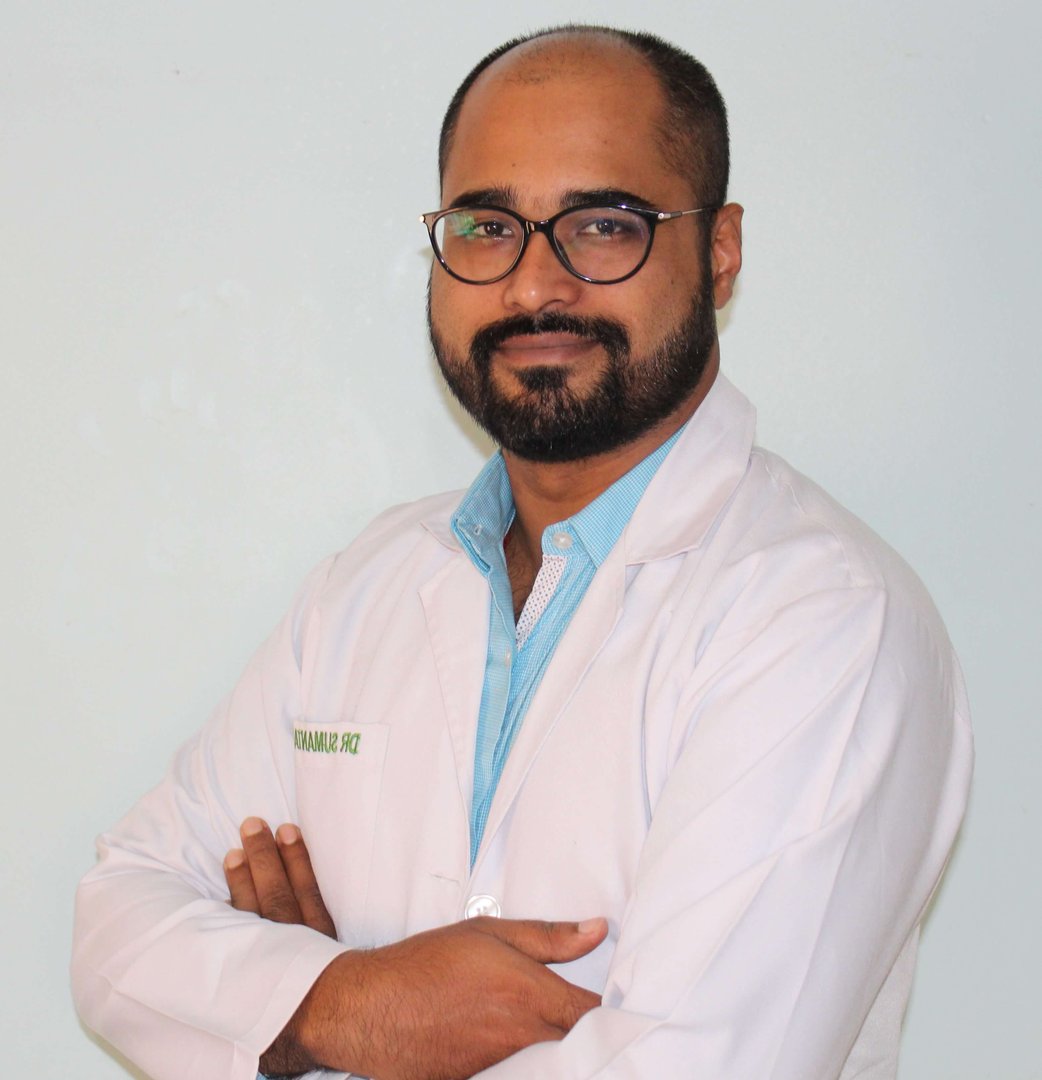 Dr. Sumanta Mishra is a well-known and renowned urologist and laparoscopic surgeon in Bhubaneswar. He has received extensive training in advanced minimal access surgery. He is highly qualified and an expert in all urology subspecialties such as endourology, reconstructive urology, uro-oncology, renal transplants, andrology, female urology, and laparoscopic surgery in Bhubaneswar.
In his career till now, he has performed hundreds of laparoscopic procedures such as nephrectomy, ureterolithotomy, pyeloplasty for renal carcinoma, nonfunctioning kidneys, ureteric stones, PUJO, etc. Dr. Sumanta Mishra is one of the most-sought after laparoscopic surgeon in Bhubaneswar for his excellent proficiency in this surgical modality.
Overview of laparoscopy surgery
Nowadays, laparoscopic surgery in Bhubaneswar is the most opted surgical alternatives for many reasons. It provides the surgeon more control and vision throughout the procedure and results in fewer scars and a speedier recovery. It is widely utilized to treat the abdomen and pelvic region. This procedure can also be used for kidney transplants.
Laparoscopic or keyhole surgery is a cutting-edge surgical technique that has revolutionized the way surgeries are performed now.
In open surgery, the surgeon makes a single large cut to operate, but in laparoscopic surgery, he will make multiple small incisions ranging from 0.5 to 1 cm in length.
Next, the surgeon inserts the laparoscope, a narrow tool with a tiny video camera and light at the end, into your body through the small incision. The need to make large incisions is not necessary. The surgeon will begin the operation by first inflating the abdomen cavity with carbon dioxide gas. It is done so that the surgeon gets a better view of the organs.
On a high-resolution video monitor, the magnified images of the inside of the abdomen are transmitted via the laparoscope. It enables the surgeon to operate more precisely with minimal incisions.
The size and number of incisions will vary depending on the procedure. Usually, the surgeon will make one to four incisions to allow instruments to pass through these incisions. After the surgery, your surgeon will suture the incisions.
What are the advantages of laparoscopic surgery?
When compared to traditional open surgery, laparoscopic surgery has various advantages. Many individuals, though, are unaware of it. That's why Dr. Sumanta Mishra, a leading laparoscopic surgeon in Bhubaneswar, makes it a point to explain its advantages to his patients.
No doubt, all surgery methods have their own set of benefits and drawbacks. However, laparoscopic surgery in Bhubaneswar has gained preference over open surgery due to the following:
In laparoscopic surgery, the surgeon makes small cuts 0.5-1 cm to insert the laparoscope and other instruments, whereas, in open surgery, the incision can be 10-20 cm long.
Due to smaller incisions, you experience minimum pain and lesser blood loss.
As the incisions are small, they heal faster, and there are lesser chances of infection.
Further, you require a short period of hospitalization, and the recovery is relatively quick.
Types of laparoscopic surgery offered by Dr. Sumanta Mishra
Dr. Sumanta Mishra is an exceptionally skilled laparoscopic surgeon in Bhubaneswar. He is an expert in the following procedures:
Laparoscopic nephrectomy – It is a minimally invasive procedure for the complete removal of the diseased kidney.
Laparoscopic ureterolithotomy – It is a procedure to remove large stones from the ureter, which could not be possible with endoscopic treatment. It also includes the removal of kidney stones.
Laparoscopic pyeloplasty – It is reconstructive surgery of a constriction or scarring where the ureter connects to the kidney.
Who can undergo laparoscopic surgery?
Laparoscopic surgery is not an option for all patients. According to Dr. Sumanta Mishra, patients having pre-existing medical conditions may not benefit from it. Laparoscopy is not an option for patients who previously had open abdominal surgery or suffer from serious heart illness or COPD.
Why choose Dr. Sumanta Mishra for laparoscopic surgery in Bhubaneswar?
Dr. Sumanta Mishra has studied and trained in the best medical institutes of India, including Christian Medical College, Vellore. He has many degrees to his name.
Apart from that, he has practiced in the top hospitals in the country that has helped him gain immense hands-on experience and skills.
He has undergone special training in minimally invasive procedures such as laparoscopy and endoscopy and is an expert in them.
He is recognized as one of the best urologists and laparoscopic surgeon in Bhubaneswar for his exceptional surgical skills and consistent success rate.
He loves teaching and is an assistant professor at the Kalinga Institute of Medical Science, Bhubaneswar.