Successful Kidney Transplant In KIMS
A new life for a 23-year old patient suffering from End-Stage Renal Disease underwent the transplant. His mother was the donor. The Mother was discharged on 25th September 2021while the patient was discharged on 29th September. Both are doing well.
Read More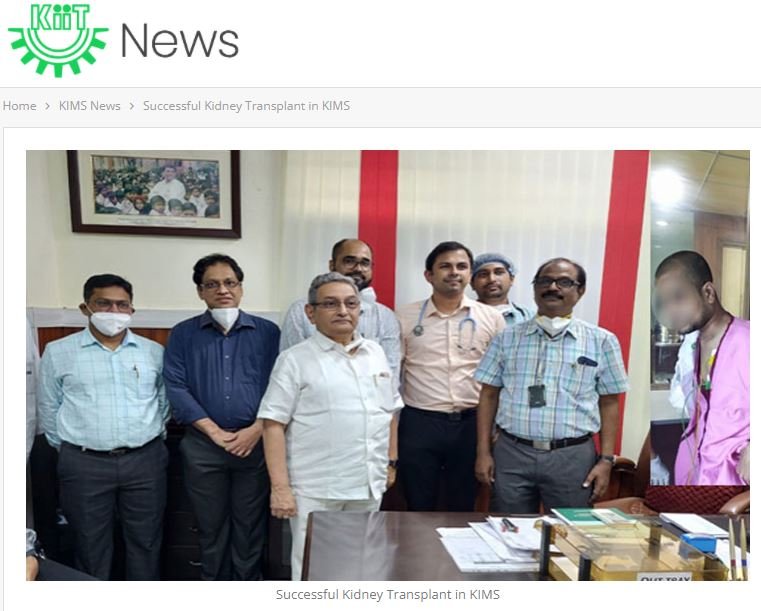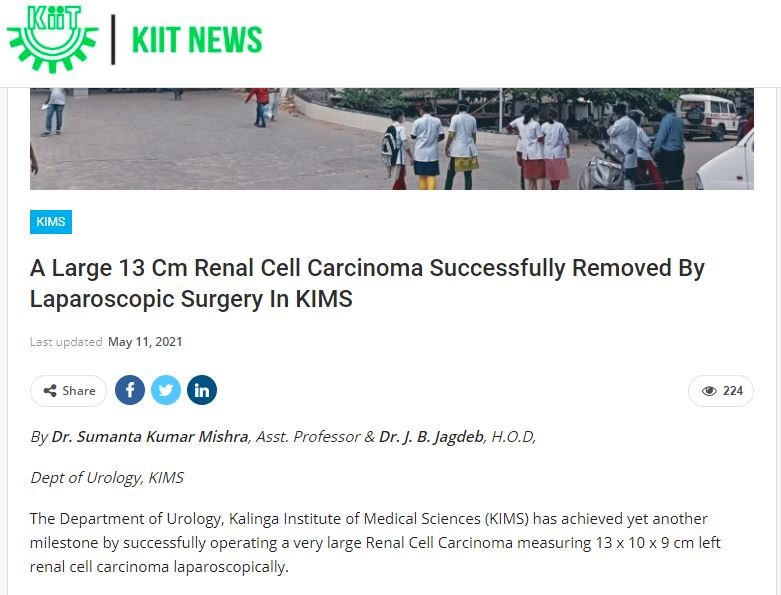 A Large 13 Cm Renal Cell Carcinoma Successfully Removed By Laparoscopic Surgery In KIMS

Published on 11th May, 21
A 51 years old patient was referred to KIMS with diagnosed large left kidney malignant lesions with enlarged para-aortic lymph nodes on CT scan. After fully evaluating and counselling, the patient had undergone successful laparoscopic left radical nephrectomy and lymph node dissection by Dr. Sumanta Kumar Mishra under guidance and assistance of Dr. J. B. Jagdeb.
Read More