A leading urologist in Bhubaneswar, Dr. Sumanta Mishra has a strong academic background and extensive experience in the field of urology. Currently, he is the Head of Renal Transplant Surgery in KIMS Hospital, Bhubaneswar.
Dr. Sumanta Mishra has expertise in all endourological surgeries for prostate, stone disease, laparoscopic surgeries of kidney, uro-oncology, gynecological urology, pediatric urology, and male sexual health. He has a special interest in kidney transplants.
He was fortunate to have the experience of working in one of the best institutes in the country, Christian Medical College, Vellore. Here, he gained extensive hands-on experience in dealing with all types of urological surgeries. He is incredibly skilled in terms of treatment quality and success rate. This is why he is recognized as one of the top medical practitioners and well-known for his exemplary services in urological treatment and surgery.
He is appreciated and respected by his peers and patients for his ethical and humane approach, remarkable interpersonal skills, and in-depth knowledge of the latest procedures and technology.
This dedicated and hard-working urologist in Bhubaneswar has gained immense training in minimally-invasive procedures such as laparoscopic, endoscopic, and laser. He performs all types of advanced procedures such as laparoscopic nephrectomy, laparoscopic pyeloplasty, TURP, TURBT, RIRS, laser stone and prostate surgery and radical prostatectomy for prostate cancer.
Being a young and dynamic urologist in Bhubaneswar, Dr. Sumanta Mishra is also keen to improve his skills and stay abreast with the latest technology and techniques to provide his patients with cutting-edge treatments for their urological ailments and problems.
Dr. Sumanta Mishra has an avid interest in teaching and works as an Assistant Professor in the Department of Urology, Kalinga Institute of Medical Sciences, Bhubaneswar. He is involved in the clinical training of undergraduate and post-graduate students.
Know Your Doctor
Dr. Sumanta Mishra

MBBS, MS (General Surgery), MCh (Urology), DNB Genitourinary Surgery

Urologist

Experience: 6 years
Dr. Sumanta Mishra, an acclaimed urologist in Bhubaneswar, completed his M.B.B.S from B.J Medical College, Pune, and later pursued his M.S (General Surgery) from S.C.B Medical College, Cuttack.
He continued his medical education by doing M.Ch in Urology from the prestigious Christian Medical College, Vellore. To further advance his urological skills, he undertook DNB in Genitourinary Surgery.
Professional Experience
Previously, Dr. Sumanta Mishra has worked in several renowned medical institutes in his career, which has helped him hone his surgical skills and provided him valuable exposure in his field.
He was a resident doctor in the Department of General Surgery, S.C.B Medical College, Cuttack.
Then he worked as a senior resident in the Department of General Surgery, KIMS Hospital, Amlapuram.
He was a senior resident in the Department of Urology & Renal transplant at the well-known Fortis Memorial Research Institute, Gurugram.
After that, Dr. Sumanta Mishra practiced as a senior resident in the Department of Urology & Renal transplant, Pushpawati Singhania Research Institute, New Delhi.
He was a senior registrar in the Department of Urology & Renal Transplant at world-renowned Christian Medical College, Vellore.
He was a consultant urologist at GNRC Medicals, Guwahati.
Currently, the highly-experienced urology specialist in Bhubaneswar, Dr. Sumanta Mishra, is the Head of Renal Transplant Surgery in KIMS Hospital. Apart from that, he is an assistant professor in the Department of Urology at Kalinga Institute of Medical Sciences, Bhubaneswar.
In addition, Dr. Sumanta Mishra, a proficient urologist in Bhubaneswar, has attended and delivered several presentations at conferences and workshops held in India and abroad. He has many papers and publications to his name in national and international journals.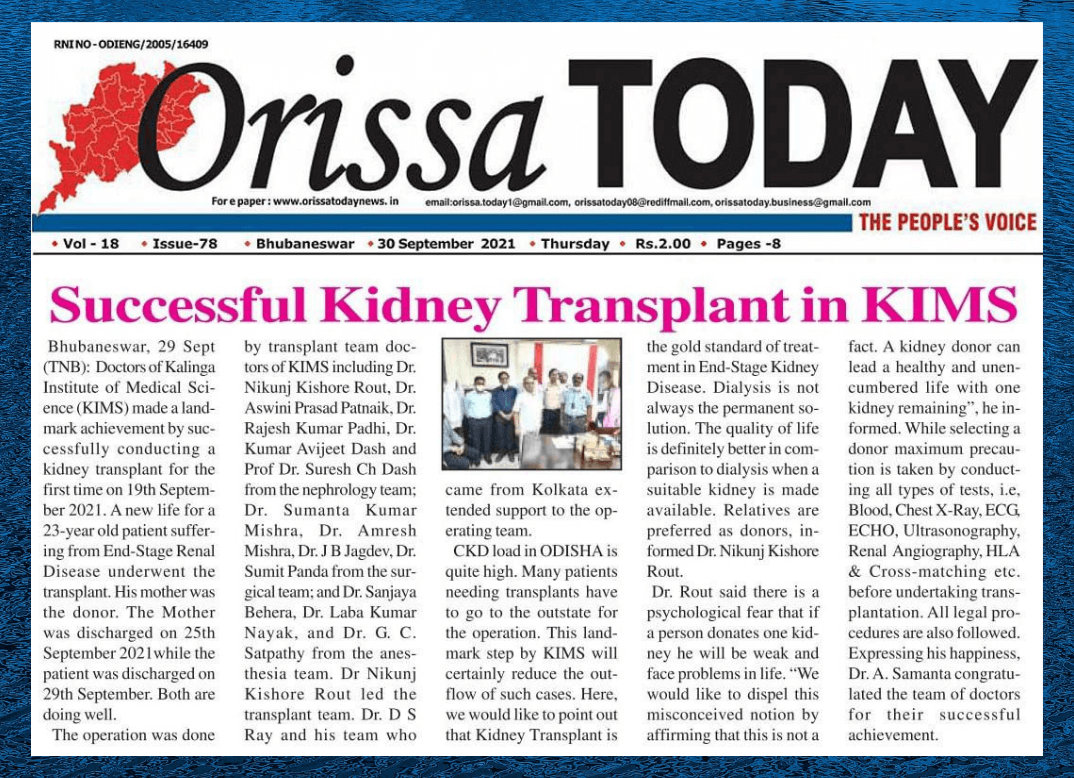 Awards and Prizes
Won Vedanayagam's best paper in uro-oncology in TAPASUCON 2018 Chennai.
Won International Resident Scholarship in 38th Congress of Societede'internationale urological, held in Seoul, South Korea October 2018.
Membership
Member of Indian Association of Endocrine Procedures
Member of Association of Surgeons of India
Member of Urological Society of India
Member of American Urological Association
Member of European Association of Urology
Member of Société Internationale d'Urologie
Services
Dr. Sumanta Mishra treats all types of urological cancers and other urological issues. His areas of specialization include:
Major urological and kidney transplant procedure
Common surgical and Urological emergencies
PCNL and MINIPERC surgeries for kidney stones
All kinds of laparoscopic surgery like laparoscopic nephrectomy, nephroureterectomy, adrenalectomy, etc. Open surgeries like radical nephrectomy, radical cystectomy, prostatectomy for all types of urological cancers
Laparoscopic radical as well as simple nephrectomy, laparoscopic ureterolithotomy, laparoscopic pyeloplasty for renal carcinoma, non-functioning kidneys, ureteric stones, PUJO
Reconstructive surgery such as urethroplasty surgery, laparoscopic pyeloplasty, ureter stricture, Neo bladder, urethral stricture, etc.
All endourological procedures including EIU, URSL, PCNL, TURP, TURBT, RIRS, etc.
Laparoscopic procedures, open urological procedures, and pediatric urology procedures like hypospadias, epispadias, posterior urethral valve, etc.
Renal transplant procedure, laparoscopic donor nephrectomy
Vascular access surgery for dialysis like radio- cephalic fistula, brachio- cephalic fistula, and basilic vein transposition surgeries
Expertise
Renal Transplant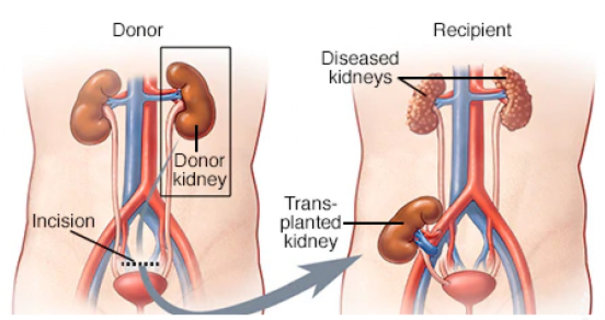 A kidney transplant, also known as a renal transplant, is a procedure for treating kidney failure in patients with end-stage renal disease (ESRD). Renal transplant surgery is a major procedure in which a patient with renal failure receives a new kidney from a donor, either living or deceased. Dr. Sumanta Mishra, a competent urologist in Bhubaneswar, is well-experienced in renal transplants and has successfully performed many surgeries.
PCNL Surgery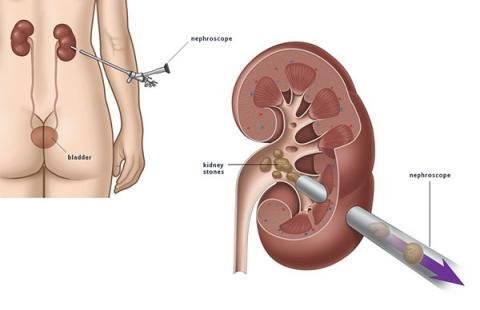 PCNL (percutaneous nephrolithotomy or stone extraction) is a minimally invasive procedure for removing kidney and upper ureteral stones that are bigger than 2 centimeters, too numerous, or too dense to be treated using ureteroscopy or ESWL.
Percutaneous nephrolithotomy is done through a small skin incision, which reduces the size of the scar, blood loss, pain, blood transfusions, and hospitalization time. To date, the doctor has performed more than 100 PCNL surgeries.
Laparoscopic Nephrectomy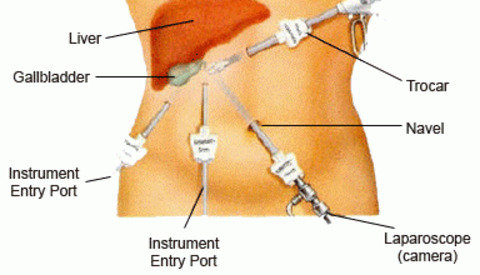 A laparoscopic nephrectomy is a procedure that removes all or part of a kidney through keyhole incisions. A nephrectomy is typically performed for one of two reasons: either kidney cancer or a non-functioning kidney. Dr. Sumanta Mishra, an expert laparoscopic surgeon is well known to successfully perform this procedure.
Compared to open surgery, laparoscopic nephrectomy has produced much less post-operative discomfort, a shorter hospital stay, an earlier return to everyday activities, a more attractive cosmetic result, and outcomes comparable to open surgery.
Urethroplasty Surgery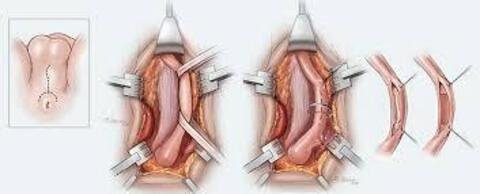 Urethroplasty is a surgical treatment that involves reconstructing the urethra to cure various urethral strictures. It is used to either remove or expand a constricted segment of the urethra. You may require reconstruction of the surrounding tissues. The gold standard for urethral reconstruction, with the best and most long-lasting results
Endourological Procedures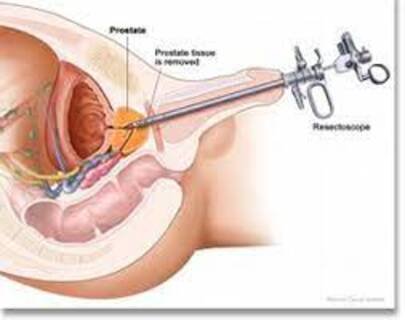 Endourology is a branch of urology that focuses on using minimally invasive surgical procedures to see into the urinary tract and perform surgery.
Blockages of the urethra or ureter, tumors and stones in the ureter, kidney, or bladder, and tissue that obstruct the prostate are all treated using endourology treatments. Dr. Sumanta Mishra, the best urology doctor in Bhubaneswar is well-versed in endourological procedures, including EIU, URSL, PCNL, TURP, TURBT, etc.
AV Fistula for Dialysis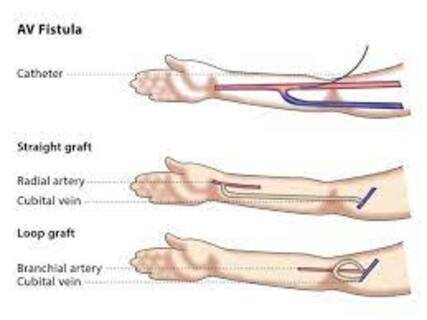 AV fistula is a surgical connection between an artery and a vein. It is usually inserted in the arm, although it can also be implanted in the leg if necessary. Blood travels directly from the artery into the vein through an AV fistula, increasing blood pressure and blood flow.
As they last longer than any other dialysis access type, are less prone to infection and clotting and can be depended on for predictable performance, AV fistulas are the preferred vascular access for long-term dialysis.